Brandon Facon
Brandon Facon is a 25 year old Product Design and Development Engineer and photographer based out of San Diego County. While receiving his Mechanical Engineering Degree at Cal Poly State University at San Luis Obispo with a concentration in Product Design, he was able to develop a distinct approach to looking at the world.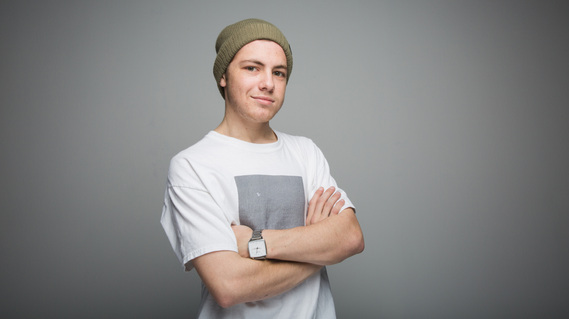 "My mind offers me no limits to creativity and ingenuity. My style and approach to every project is fresh and unique. My greatest strength as a creative thinker is my ability to work with the masses and gather and ease minds to create something amazing."
ENGINEERING


Certifications:
Lean Management Champion
Lean Six Sigma Institute - Feb 2023
Lean Six Sigma White Belt
Lean Six Sigma Institute - Feb 2023
Golf Club Putter R&D - Test Engineer
Callaway Golf - Carlsbad, CA
+ Executed performance and mechanics of materials analysis on putter insert to determine improvements on true ball roll
+ Utilized MATLAB, Quintic analysis software, precision anatomic robots, and high-speed cameras to track kinetic friction effects between golf ball and ground

+ Supported a team of engineers to implement design improvements to putter inserts and provide marketable data to benefit product success
Golf Ball R&D - Data Engineer
Callaway Golf - Carlsbad, CA
+ Tasked with condensing over 1,000 golf ball data sheets into an accessible database
+ Incorporated Andon and GUI to provide a usable interface for all levels of production
+ Assisted with golf ball analysis, batch processing, and quality inspection and FEA
+ Researched decades of golf ball data to improve compression and hardness performance
PHOTO
Brandon has worked for some of the best photographers in the industry, including Aaron Chang, Surfing Magazines senior staff photographer for 25 years. Working as a gallery manager and photo assistant in his Solana Beach gallery, Brandon gained extensive knowledge on the production of fine art and how to keep a fine art gallery running in pristine condition and keep high end customers satisfied. It has influenced his creative thinking and photography incredibly and has made him more determined than ever to present the highest quality work and art.
Photo Studio Manager and Lead Technician
Cal Poly College of Art & Design - San Luis Obispo, CA
+ Implemented Six Sigma Techniques (Work Instructions, 5S's, Problem Solving)
+ Managed, organized, and maintained lab protocol and darkroom techniques
+ Instructed over 300 students yearly in photography mechanics, film developing and chemical lab training
Equipment Coordinator and Digital Technician

Sandbox Studio - San Francisco, CA
+ Executed 5S's daily and utilized Andon Visual Management to create organized equipment lists
+ Created equipment database and workflow templates, resulting in a 22% increase in value streams and productivity
+ Coordinated directly with the client to ensure design vision was executed and achieved
+ Responsible for security and condition of vital high dollar equipment valued over $200,000
Gallery Operations Manager
Aaron Chang Fine Art Galleries - Solana Beach, CA
+ Managed key aspects of a working and profitable fine art gallery in San Diego County by utilizing Andon Visual Management principles
+ Maintained the appearance and operations of fine art gallery space by implementing working instructions
+ Communicated and coordinated with each aspect of the process including printing, framing, shipping, customer service, and installation
+ Created 3D renderings for structural design and sculpture projects
+ Developed project proposals with 3D renderings to submit for project consideration and approval
EXHIBITIONS
Juried Student Show, Cal Poly Dexter Gallery - 2017